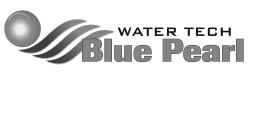 Robot Pool Cleaner
Water Tech™'s Most Affordable Robotic Cleaner
Offering state of the art technology from a name you can trust, Water Tech, the pool invention people! Not only is the Blue Pearl® priced to own, but it will save you money with each use.
SKU #: 70000RR
Out Of Stock
Details
The Blue Pearl®'s Aqua Smart guidance will clean the largest of pools five times more efficiently than conventional robotic cleaners. Targeting debris and problem areas to maximize efficiency, the Blue Pearl® will save you time, maintenance, and electricity.

Made of the highest quality parts including the industry's best chemical and algae resistant Polyvinyl Alcohol (PVA) brushes, the Blue Pearl® can clean any pool surface quickly and effectively. The Blue Pearl® will clean the bottom and cling to the sides of your pool with ease, cleaning every surface of most pools in two to three hours. Best of all, the Blue Pearl® requires no supervision while it works. Its state of the art obstacle sensor will prevent the machine from getting stuck on ladders or other obstructions in the pool. Coupled with its revolutionary beach entry detector, the unit can stop itself from exiting the water.

For the convenience of robotic cleaning on a budget, you cannot beat the Blue Pearl®!
Features & Specifications
• SKU# -70000RR
• Can clean an entire pool in up to 3 hours
• Can maneuver turns in the pool without walls or pistons
• The Safest operating robotic cleaner, running on 24 volts
• Approved for use by ETL, CSA, TUV, CE, GS
• Oil-Free drive motor
• "Hex Wheels"- Heavy Duty Stainless Steel supported wheel tubes
• Swivel on cord- No more cord tangling
• Equipped with PVA brushes that will operate in ANY type of pool surface
• NO FLOATS are needed as with other robots,
• Cycle Counter- Warranty testing
• All motors are pressure tested under water to 1.5 atmosphere (17 ft.)
• Designed for in ground pools

Specifications
• Cord Length: 60 ft.
• Factory Warranty: 1 year for the main parts-drive motors, pump motors, electrical cable and power supply
• Suction Power: 4200 Gal / Hr
• Cleaning Coverage: 3500 sq ft per hr
• Unit Weight: 16.5 w/o cord
• Shipping Weight: 36 lbs
• Electrical Requirements: 115V/60hz
• Drive Motor: 24v DC Oil Free High Speed Brushless
• Pump Motor: 24v DC High Flow
Find support for your Blue Diamond Pearl, Blue Diamond, Blue Diamond RC, Blue Diamond Pro and Pool Blaster Speed Jet. Visit our robot support for troubleshooting guides as well as robot repairs centers.