Pool Blaster® Max Li CG COMMERCIAL GRADE

Pool Blaster® Max Li CG COMMERCIAL GRADE
Cordless Pool & Spa Vacuum
Commercial Grade Cleaning. Increased coverage and capacity over the original Pool Blaster® Max Features the same high flow pump as the original Max® for extra power for deep cleaning PLUS a 13" Scrub Brush Head, and increased debris capacity to tackle any size pool in minutes. Ideal for In-Ground Pool and Above Ground Pools
SKU #:31000KL
UPC #:894331001740
Vac Head Size
The Pool Blaster Max Li CG is equipped with a 13″ vac head.
Whole Pool Cleaner
Clean entire pool or spot-clean in seconds. Ideal for in-ground pools and above-ground pools.
Increased Power
The Max CG delivers increased vacuum suction with the Water Tech P30 Motor design engineered for quick & efficient debris pick-up.
Capture More Debris
Features large debris capture chamber than entry level cleaners and strong suction for a variety of debris; acorns, twigs, leaves, dirt, sand & silt
Run Time
Powered by a rechargeable lithium-ion battery and designed to run up to 60 minutes per charge.
Easy Operation
Push-Button operation. Lightweight and easy to use by hand or attach to any standard telescopic pool pole. Pole not included.
What's Included
13″ Vacuum Head w/Soft-Bristle Brush, Wall Charger, (1) Xtreme Multilayer Filter Bag, (1) All-Purpose Filter Bag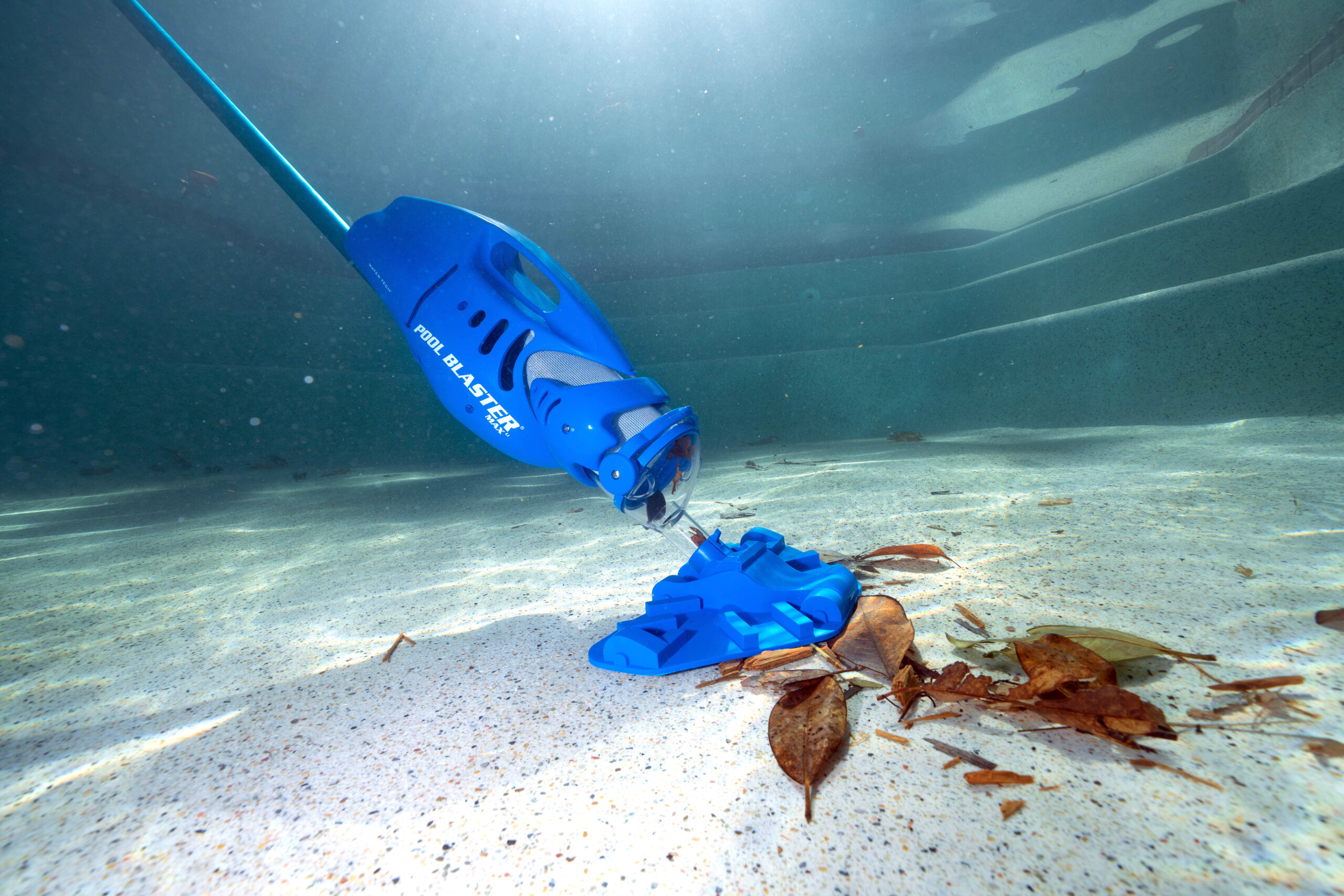 Product Specs
Rechargeable, Lithium Powered
Up to 60 Minutes Run Time
Warranty: 1 Year Limited
Power Rating 430
SKU# -31000KL
Push button ON/OFF switch
Includes 2 filter bags: 1 Reusable Xtreme Multilayer Filter Bag to removes leaves, debris, sand & silt, 1 Reusable All Purpose Filter Bag
Vacuum head width: 13"
Includes corner crevice nozzle and scrubbing brushes
Unit Size: L-23.50" x W-12.75" x H-7"
Unit Weight: 5.65lbs
Minimum operating depth: 14.25" @ 45 degree angle
I've already recommended the Pool Blaster Max Li CG to a friend at work after seeing what a difference it made in my pool.
Richard W.
Citrus Heights, CA