Pool Blaster® Hydro 100

Pool Blaster® Hydro 100
Cordless Pool & Spa Vacuum
Pool Blaster® Hydro 100 pool cleaner for spas & pools. The most compact and convenient rechargeable vacuum in its family. Ideal for use in tight spaces with spas and swimming pools.
SKU #:14051AL
UPC #:852506007102
Vac Head Size
The Pool Blaster Hydro 100 features an 8″ vac head.
What's Included
(1) All-Purpose Filter Bag, Four piece pole set (60″ length)
Run Time
The lithium ion battery powered Pool Blaster Hydro 100 is designed to run up to 40 minutes.
Easy Operation
Push-Button operation. No forced-air operation, pumping or water hook-up required. Lightweight and easy to use by hand or attach to any standard telescopic pool pole. (pole not included)
Multi-Head Design
Includes the versatile Omni-Directional Brush Head for general cleaning as well as the standard Aqua Broom head for hard to get areas.
Cordless Cleaning
Rechargeable Lithium Ion Battery. Perfect for quick spot-cleaning in the swimming pool and easy cleaning in the hot tub or spa. No hoses or cords needed.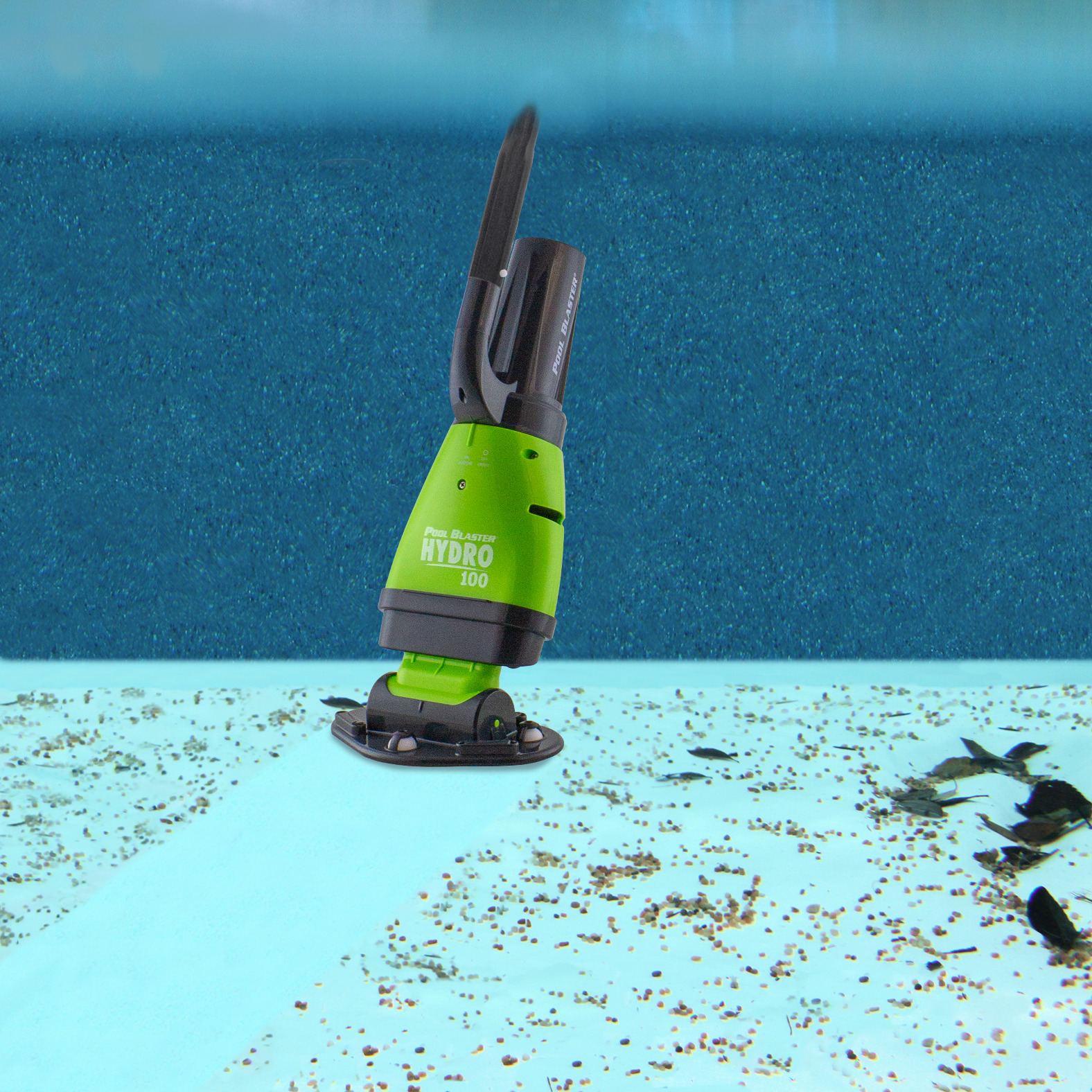 Product Specs
Ideal for cleaning hot tubs, spas, and small, Intex® pools
Rechargeable lithium Ion Battery
Up to 40 minute run time
Warranty: 1 Year Limited
Push Button ON/OFF Switch
Includes: 1 Reusable All-Purpose Filter Bag, 2 vacuum heads, Four piece sectional pole set (45" length), USB charging cable
Quickly removes all debris, algae, sand & silt
Cordless, No Hoses Needed
SKU: 14051AL
Unit size: L-16.20" x W-8.00" x H-5.0"
Unit weight: 2.05lbs
Minimum operating depth:12.25" @ 45 degree angle
Vac head width: 8"
It's perfect for quick clean jobs. And it weighs less than a pound!
Anthony S.
New Brunswick, NJ